The city of Santa Fe is well-known for its rich history, clean, fresh air, blue skies and the mountain ranges that cradle the city. However, the people of Santa Fe are as passionate about their green chile peppers as they are about their culture and history. Experience Santa Fe in Fall, just after the harvest season, and the first thing you'll smell is the aroma of roasting green chiles being prepped for mouth-watering dishes.
Apart from traditional Northern Mexican cuisine, Santa Fe is a mecca for foodies, where you can indulge in just about every cuisine imaginable. You can dine at a variety of different restaurants ranging from fine dining to spots that serve the city's best green chicken chile enchiladas and tamales. In summer, enjoy dining al fresco on beautiful patios surrounded by fresh flowers and fountains. In the winter, cozy up to a piping hot bowl of New Mexican green chile stew in front of a kiva fireplace.
If you're in the city and looking to indulge in delicious cuisine, here are some of the many restaurants Santa Fe has to offer you:
Geronimo
Located on Canyon Road among some of Santa Fe's best, art galleries, this restaurant offers fine dining and is the only four-star restaurant in New Mexico. Housed in a historic adobe building, Geronimo offers a truly world-class menu bringing the best of global and local cuisine fused together in simple but elegant combinations.
Favorites include the Terichelli Rubbed Elk Tenderloin and Green Miso Sea Bass.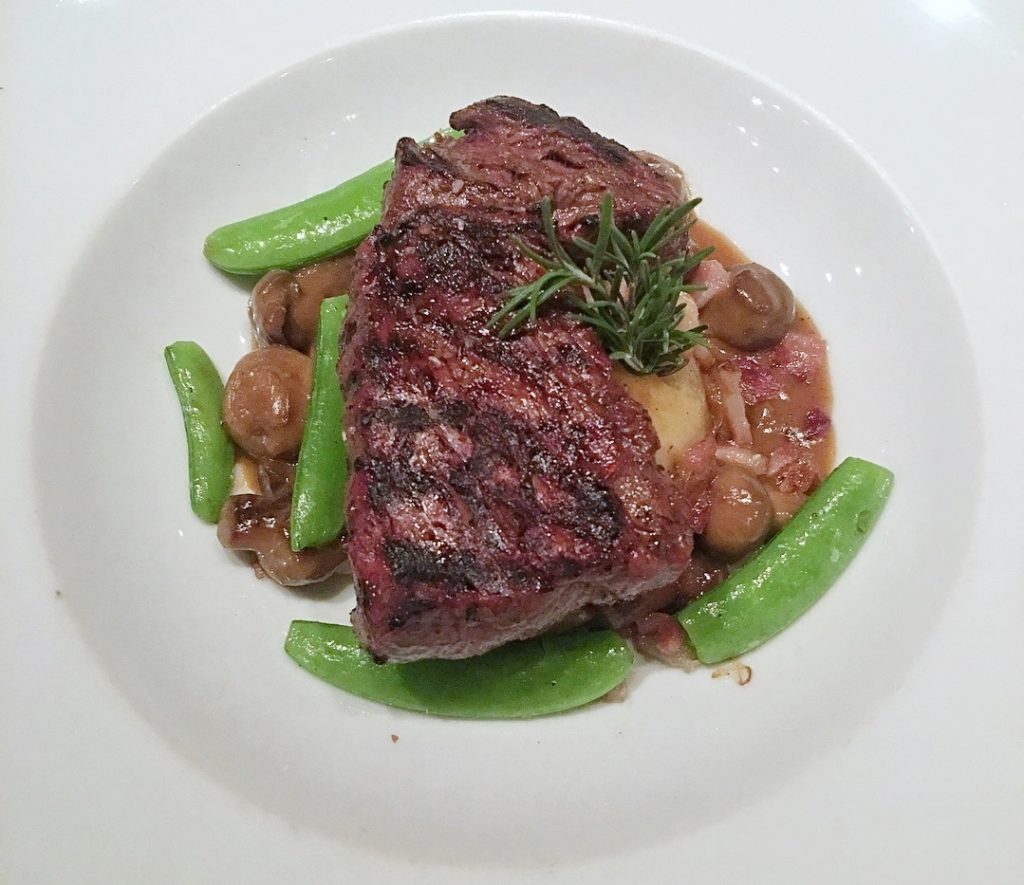 Santacafé
Upscale dining doesn't get any better than at this restaurant, where classic and elegant furnishings meets modern cuisine .
Nestled in a historic home with warm adobe walls and local art, Santacafe has been serving innovative cuisine for more than forty years. The restaurant's courtyard is arguably Santa Fe's best with a central fountain and lush landscaping. Linger over lunch under Santa Fe's brilliant blue skies or dinner under the stars.
Enjoy a starter of Green Curry Carrot Soup or Pork Dumplings and continue on with their popular Pasta Bolognese or Sumac Crusted Colorado Rack of Lamb. Santacafe never disappoints!
The Compound
Another beloved Santa Fe destination restaurant is The Compound nestled on a lane just off Canyon Road. For more than 50 years sophisticated diners have flocked to The Compound.
Impeccable service is the hallmark of The Compound and you'll feel that you're having dinner in a very sophisticated Spanish colonial home surrounded by lush gardens.
The menu is a fusion of Contemporary American and Mediterranean cuisine using regional ingredients and local sourcing. Chef/Owner Mark Kifflin has brought The Compound to new heights during his tenure. It's definitely on the do-not-miss list when visiting Santa Fe.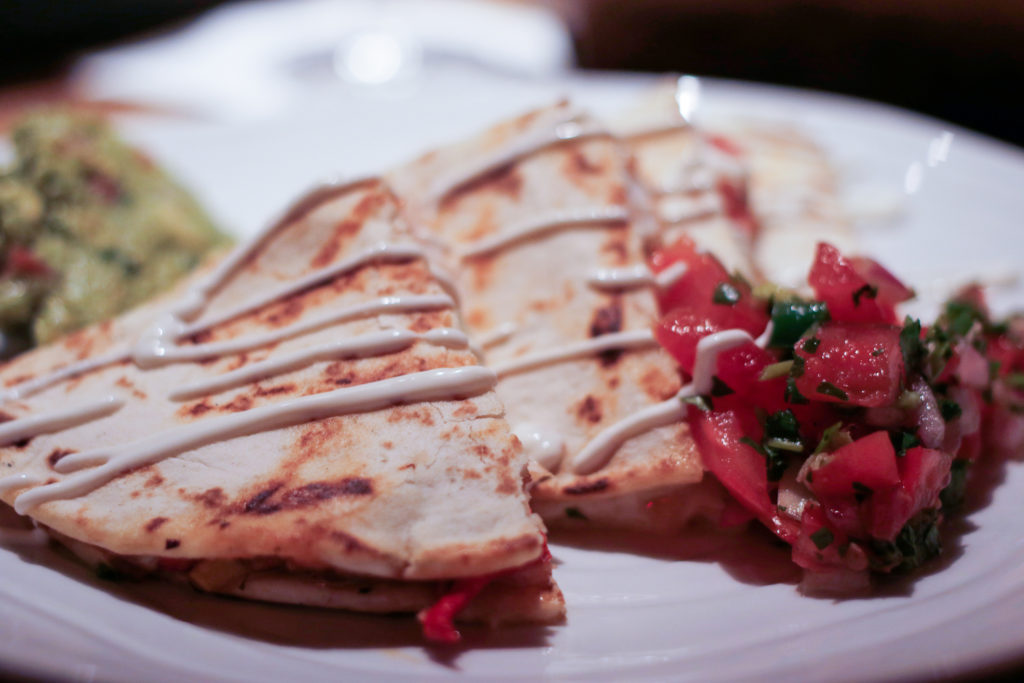 Plaza Cafe
Located right on the historic Santa Fe Plaza, the Plaza Cafe is a retro dining spot catering to folks who want to enjoy Southwestern food and downhome favorites in a classic diner setting. Breakfast at the Plaza Café is a Santa Fe tradition.
The Plaza has been serving authentic traditional cuisine since 1905, and the outdoor patio is perfect for a meal or drink-on-the-fly before you go shopping or exploring the bustling Downtown.
Tia Sophia's
Just a few steps away from the Santa Fe Plaza lies Tia Sophia's. This famous diner has been drawing in locals and tourists for great breakfasts and lunches and has what well may be Santa Fe's best breakfast burrito.
Classic brown seating booths and blue tables are spread across the rooms, along with Mexican-inspired art, floral decoration, and sombreros hanging in the occasional nook.
Mexican and Southwestern food can be found here, and vegans are also welcome with the extensive vegan-friendly menu. 'Not responsible for too hot chile' can be found written on their menus, and there are various dishes incorporating different levels of chiles for you to try out.
The Shed
The Shed is a colorful Southwestern restaurant located in the Downtown Plaza. It is a local and tourist favorite, housed in a historic building with intimate indoor and outdoor spaces and a cantina-style bar.
Walking in, you'll notice colorful doorways, adobe walls, and vibrant art displayed around the room. The Shed Corner Chowder and Green Chile Stew are staples along with classic Frito Pie and the savory Carne Adovado plate. Paired with your favorite type of margarita, it doesn't get any more Santa Fe than The Shed.
Café Pasqual's
Pasqual's is another legendary Santa Fe favorite with bright, art-filled interiors, a community table and fabulous breakfasts, lunches and dinners. There's always a line in-season for their amazing breakfasts and at night the restaurant feels like a fun-and-funky Mexican cantina.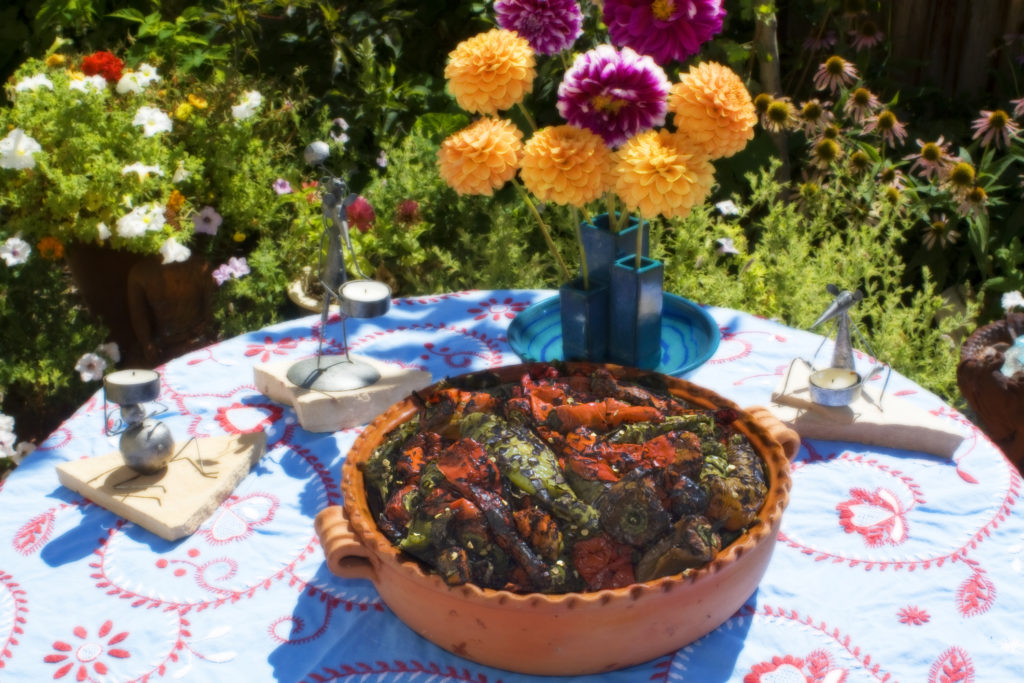 Breakfast menu items include everything from Huevos Barbacoa Con Chil D'Arbol Sales to Maga's Cheese Blintzes. For lunch or dinner enjoy Mole Enchiladas, Flank Steak Carne Asada or Thai Green Chile Curry. Be sure to pick up a copy of Café Pasqual's own cookbook.
Have Questions?
Contact us at 505-490-8265
Summary
Article Name
Description
Apart from traditional Mexican cuisine, Santa Fe is a food mecca for food-lovers where you can indulge in just about every cuisine imaginable. You can dine at a variety of different restaurants ranging from fine dining to spots that serve the best of local Northern New Mexican specialties
Author