Surrounded by the scenic Sangre de Cristo and Jemez Mountains, Santa Fe is one of the most popular tourist destinations in the United States, and there are plenty of good reasons why. In addition to the art galleries, museums, restaurants, and festivals the city has to offer, there are a variety of great day trips that both tourists and locals love.
Ghost Ranch
Ghost Ranch in Abiquiu is located just 45 minutes from Santa Fe and covers 21,000 acres of land. At the heart of the ranch is a retreat and educational center hosting writer's and artist's workshops throughout the year as well as a variety of other interesting educational topics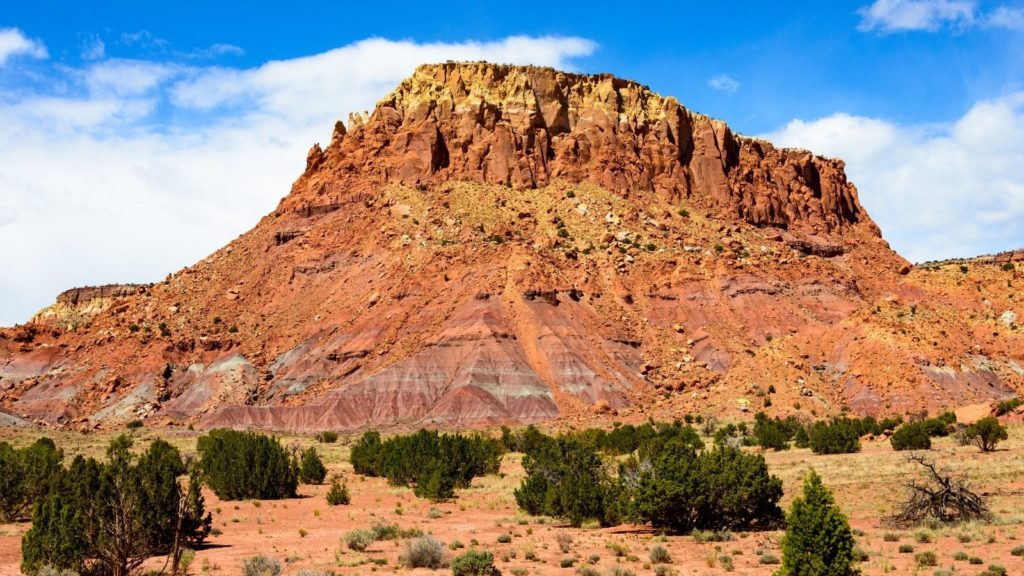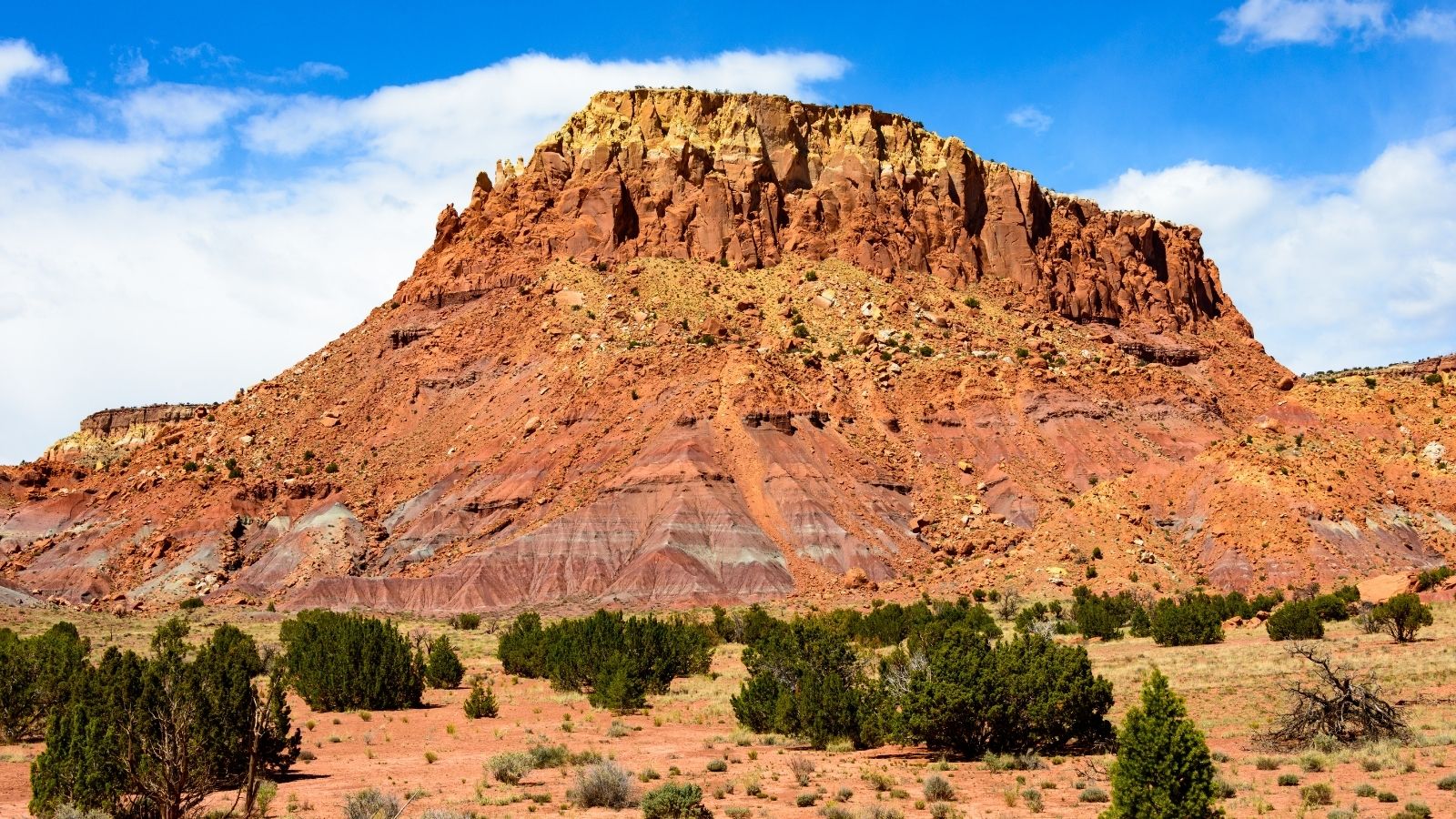 Lodging is available at Ghost Ranch along with eight hiking trails, horseback riding, and two museums along with a restaurant.
Georgia O'Keeffe lived at Ghost Ranch for several years and her home is nearby. The canyons, rock formations, flora, fauna and skies were a major source of inspiration for her.
Taos
New Mexico's northern high desert is home to the historic village of Taos which has long been home to artists, writers, cowboys and eccentrics. Taos Mountain soars in the background of the town, which offers day-trippers a variety of interesting shops and restaurants as well as The Taos Art Museum, The Harwood Museum, the Kit Carson Museum and more. Taos Pueblo, home to the Taos people, is also nearby and is available for tours.
If you're planning on visiting Taos, take the High Road for a scenic drive of 56 miles. Following the road, you'll drive through the Spanish village of Chimayo featuring the Catholic shrine and church, El Santuario de Chimayo.
The Taos High Road offers stunning vistas of mountains, canyons and alpine meadows as well as a variety of historic small towns. Stop off for lunch at Sugar Nymphs in Penasco for great food and even better desserts! Or on the way back, stop at Rancho De Chimayo for great Northern New Mexican cuisine and a great margarita.
Bandelier National Monument
Just an hour's drive away from Santa Fe is the Bandelier National Monument which preserves the homes and territories of the Ancestral Puebloans with structures dating from 1150 AD. Humans have occupied this area for more than 11,000 years. Climb wooden ladders to see the cliff dwellings and check out the petroglyphs as well. There are plenty of back-country trails along with a visitor center and museum.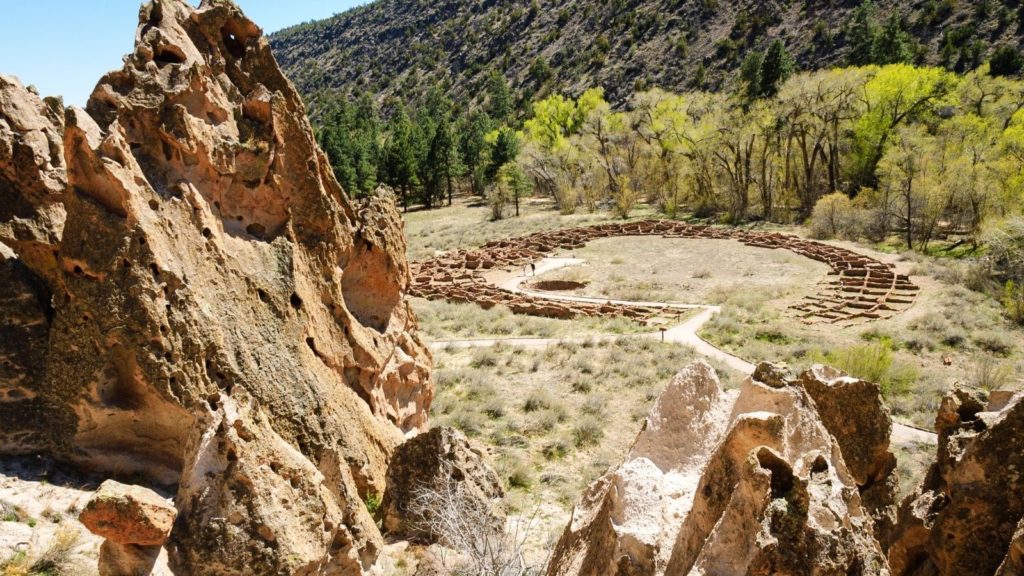 Chaco Canyon
The Chaco Canyon National Historical Park located northwest of Santa Fe offers a unique glimpse into the life of the Ancestral Pueblo people. Tour the massive structures this civilization created which was home to thousands of people between 850 and 1250 AD.
The park is found in the remote Canyon of Chaco Wash and includes an excellent collection of North Mexico's ancient ruins. Spend the day here and explore the ruins or check out the Chaco Culture Museum collection showcasing more than 1 million artifacts, including beadwork and utensils. Apart from the exhibits, there are also nearby hiking and biking trails for exploring the ruins. You can also watch the stars like the ancient Pueblos with the exclusive Night Sky Program
Kasha Katuwe Tent Rocks
Located just 40 miles away from Santa Fe, the Kasha Katuwe rock formations can be found near Cochiti Pueblo. Nature and scenic landscapes don't get any better than when you're standing on the Pajarito Plateau. The national recreational trail extends to 6,760 feet above sea level and can be accessed by foot, where you can birdwatch and explore the flora.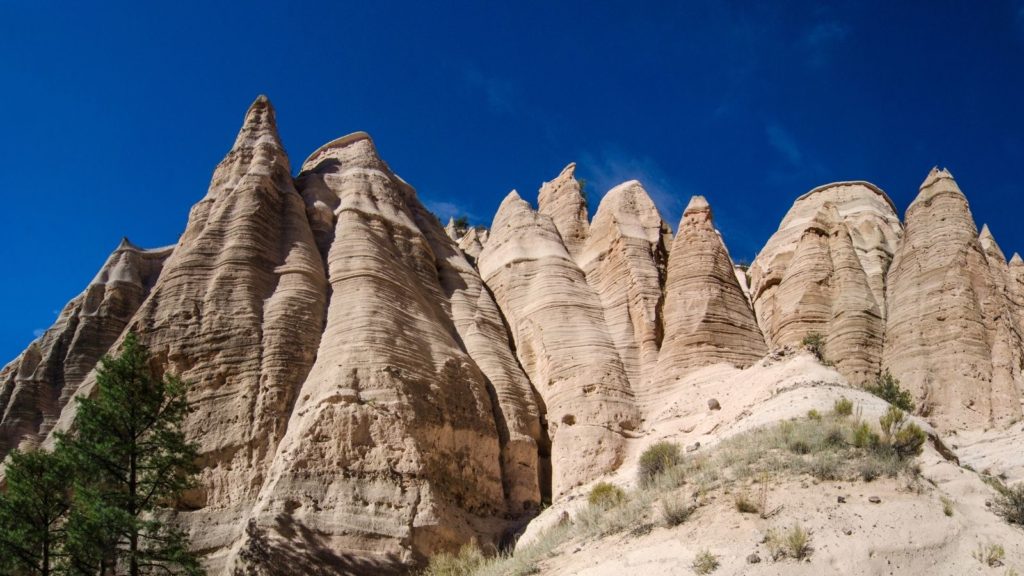 The unique cone-shaped rock formations were a result of the Jemez volcanic eruptions and are ideal if you enjoy hiking and want to spend the day amidst nature.
Santuario de Chimayo
Santuario de Chimayo is a famous Roman Catholic Church established as a landmark because of its founding story and its purpose as a pilgrimage site. Twenty-eight miles away from the city lies this little shrine built in 1816 and is the perfect example of pueblo adobe architecture.
The shrine is one of the most visited attractions because its structure is built with holy dirt or 'Tierra Bendita,' which is believed to have healing powers. More than 30,000 pilgrimages occur here during the holy week to show their devotion and hang up their crosses here.
Valles Caldera and Jemez Springs
This 13.7 miles wide Caldera (volcanic crater) is a 1.5-hour drive from Santa Fe and is located in the Jemez Mountains just north of the Jemez Springs. The caldera, created by an ancient volcanic eruption, is one of the largest of its kind in the world. Experience the sweeping vistas and enjoy hiking, fishing and snowshoeing in season.
Then check out the funky little village of Jemez Springs to bathe in the thermal waters, visits local galleries and have a great Green Chile Cheese Burger.
Madrid
Take a legendary Turquoise Trail to the town of Madrid, once a thriving mining town, the ghost town and now a destination day trip for tourists and locals alike.
Madrid is now dotted with galleries, shops, and various restaurants, along with a spa and museum to call its own.
Spend the day here and head to Madrid's Coal Town Museum, Belle of the West Art Gallery, or the Engine House Theatre to catch a live performance before heading home for the day.
Have Questions?
Contact us at 505-490-8265
Summary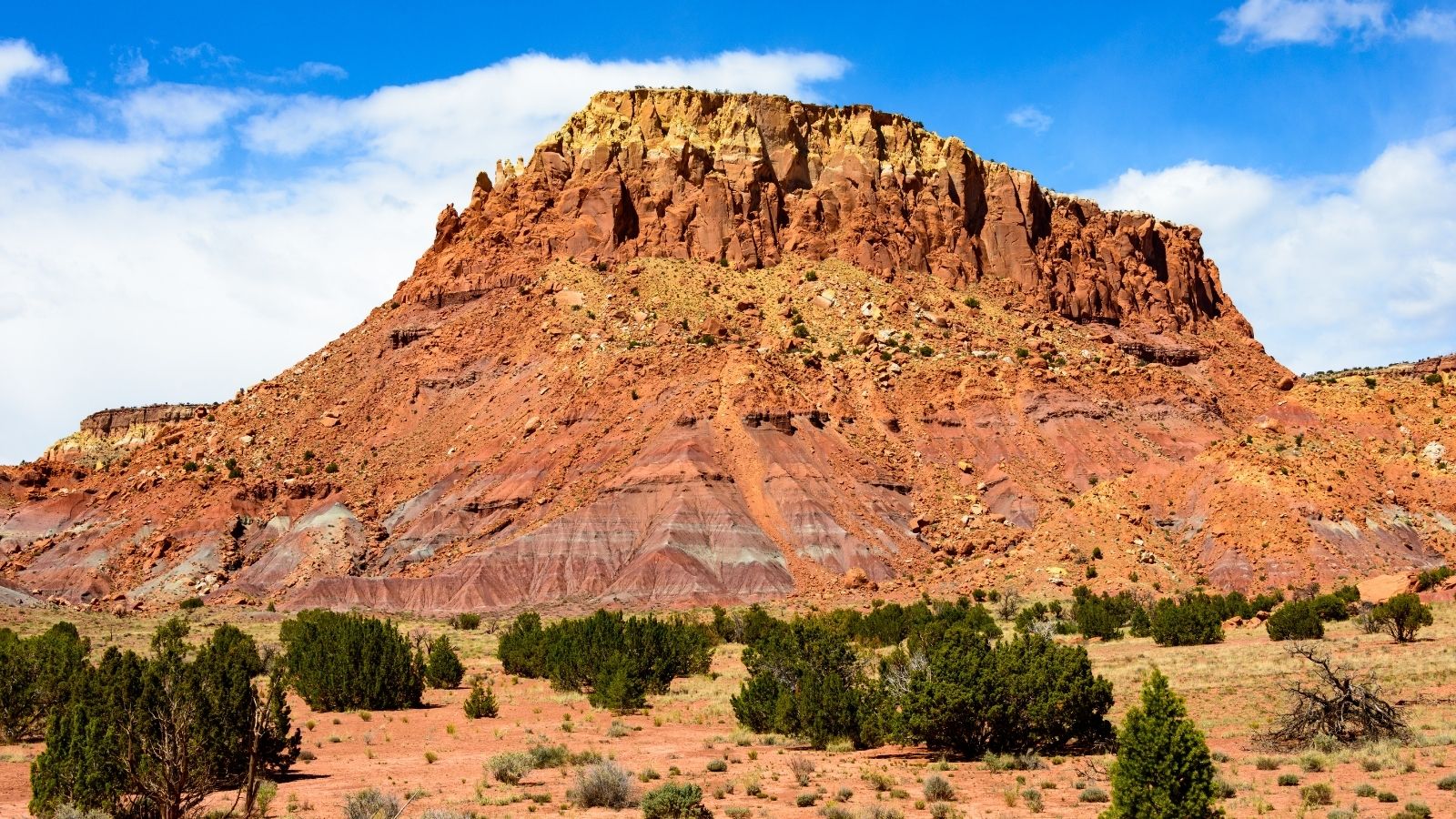 Article Name
Description
Located in the foothills of the enchanting Sangre de Cristo and Jemez Mountain range Santa Fe offers a variety of year-round and seasonal outdoor recreational activities including hiking, skiing, golf and tennis.
Author