South Capitol, aptly named because it's directly south of Santa Fe's stunning "Roundhouse" capitol, is a true neighborhood filled with early 20th century homes. Architectural styles range from the traditional Santa Fe Pueblo Revival and Territorial styles to Victorian. South Capitol is adjacent to downtown shopping, restaurants, museums and and galleries. It also flows into the fun-and-funky Guadalupe and Railyard shopping and entertainment districts. Like the Eastside, South Capitol is a walker's paradise.
Homes for Sale
Climate
At 7,200 feet above sea level, Santa Fe enjoys all four seasons with summers that feel like you could be in the South of France, crisp falls and the magic of snow in the winter. And all under it's famous bright blue skies.
The city receives an average of 26 inches of snow each year, making it a popular ski destination. With an average of 300 plus sunny days a year, Santa Fe's weather is one of the many reasons people from around the world flock to the city.
Things to Do in South Capitol.
Adjacent to the South Capitol neighborhood, The Santa Fe Railyard is an ideal place for those that want to enjoy art galleries, shopping, dining and more. Santa Fe's premiere movie theater, the Violet Crown is located in the Railyard.
Cutting through the Railyard and South Capitol is a fantastic hike and bike trail that also includes a children's playground, artwork and workout equipment.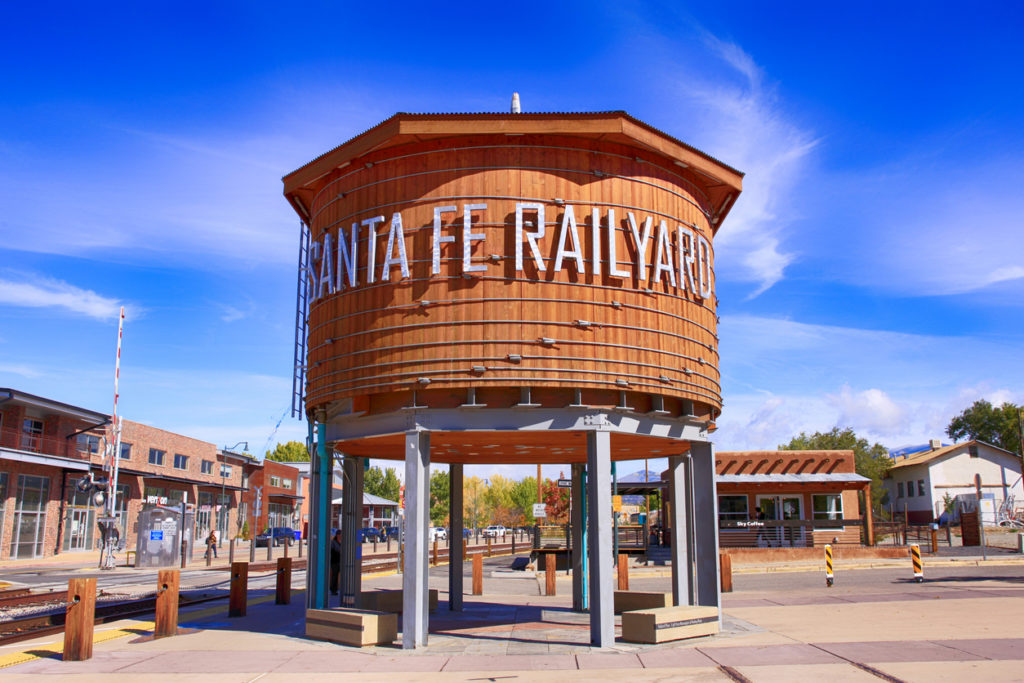 Kaune's Neighborhood Market, located in South Capitol, is an upmarket boutique grocery store with one of the city's best meat departments. Moving further east, you can head to Ohori's Coffee, a place where you can enjoy a cup of coffee and snacks overlooking the bustling street. Further south into South Capitol you'll find Trader Joe's and one of Santa Fe's best bakeries, Clafoutis. The baked goods are divine and the food is delicious. Maria's, a local's favorite for Northern New Mexican food is nearby also along with Paper Dosa, one of the city's best Indian restaurants.
Have Questions?
Contact us at 505-490-8265