Nestled between the enchanting Sangre de Cristo and Jemez Mountain ranges, Santa Fe offers a variety of year-round and seasonal outdoor recreational activities including hiking, skiing, golf and tennis.
Play all day under brilliant blue skies and then enjoy an amazing Northern New Mexican dinner guilt-free thanks to all the calories you've burned.
Hiking
The city of Santa Fe has more than 104 different hiking trails, and some of them are multi-purpose for hiking, biking and running. Since the town sits at the foothills of the Sangre de Cristo mountains, you can expect breath-taking views and a variety of well-maintained trails for any skill level.
Here are some of the trail choices that you have for hiking:
Nambe Lake
This is a 6.5-mile backtrail that features a charming little lake and is also dog-friendly. To start the trail, head to the Santa Fe skiing area's parking lot, where you'll head down a moderately inclined forest area surrounded by pine trees. After a decline, you will come across the peak of Mt. Baldy and the valley before reaching lovely Nambe Lake.
Tsankawi Ruins
The Tsankawi Ruins trail is a short 1.6 miles; is suitable for different levels of hikers and is a place where you will get a glimpse of vibrant wildflowers along your journey in season. It is accessible throughout the year, and while you enjoy your hike here, you can also catch some of the local birds in action.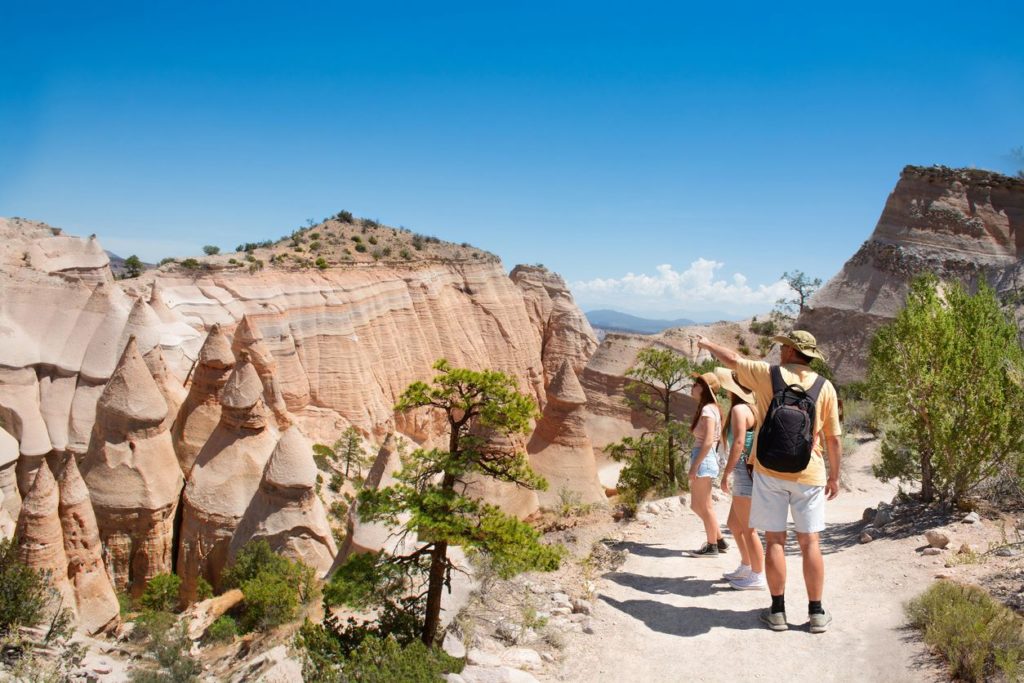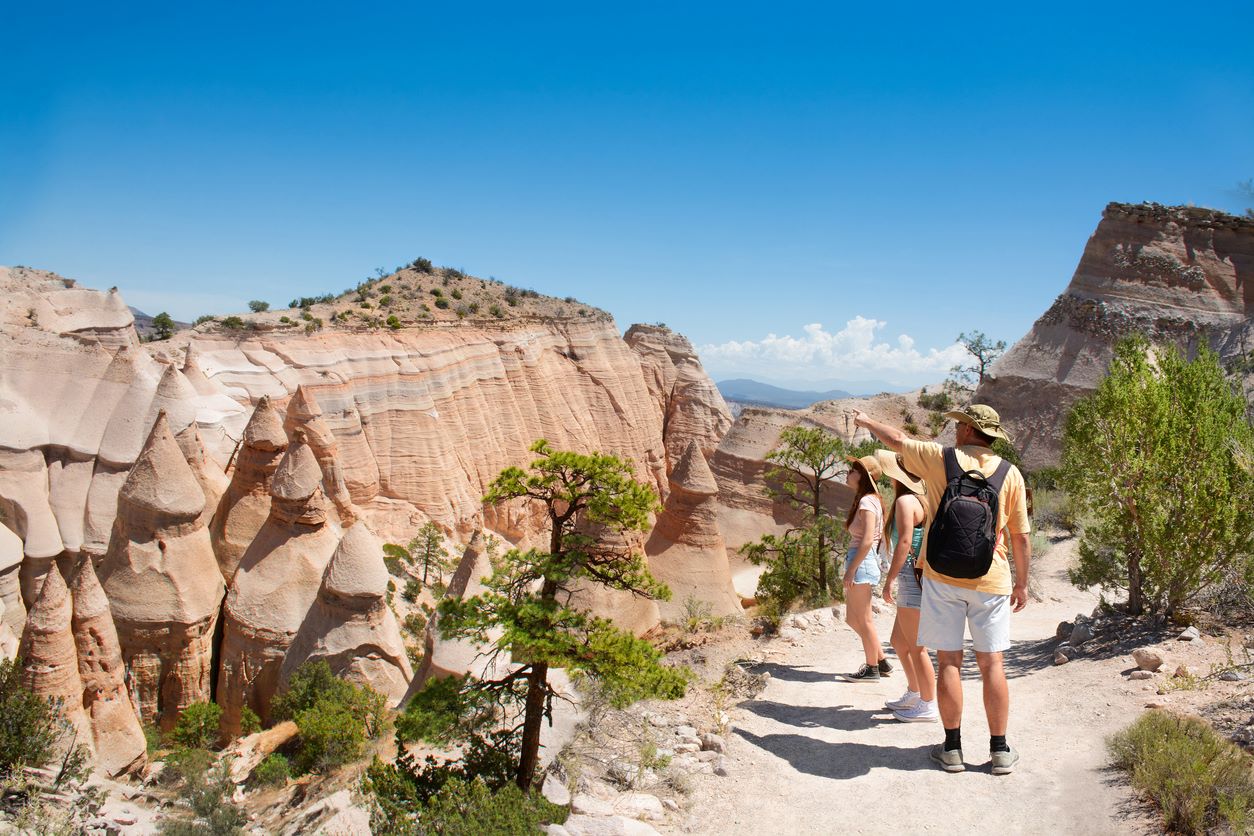 Atalaya Mountains
Starting at the St. Johns College trail, you will head east towards the edge of the city and stop at Santa Fe National Forest. This trail is another short day hike of 6.4 miles and offers a beautiful forest backdrop with a moderate difficulty level, and is accessible all-year-round.
Grasshopper Canyon
The Grasshopper Canyon trail is a hidden little gem in Santa Fe and is considered ideal for beginners. It runs on for 3.1 miles and offers an opportunity to spot wildlife, such as elk or mules. Hiking on this trail, you'll also come across four-footed hikers as well. You can take your dog for a walk too but don't forget the leash!
Skiing
Located at 7,200 feet, Santa Fe is the perfect place for skiing on powdery snow-covered mountain peaks. Ski Santa Fe has a base elevation of 10,350 feet with runs for every skill level. Located only 16 miles away from the heart of the city, Ski Santa Fe offers beautiful views, enjoyable slopes and easy access from downtown.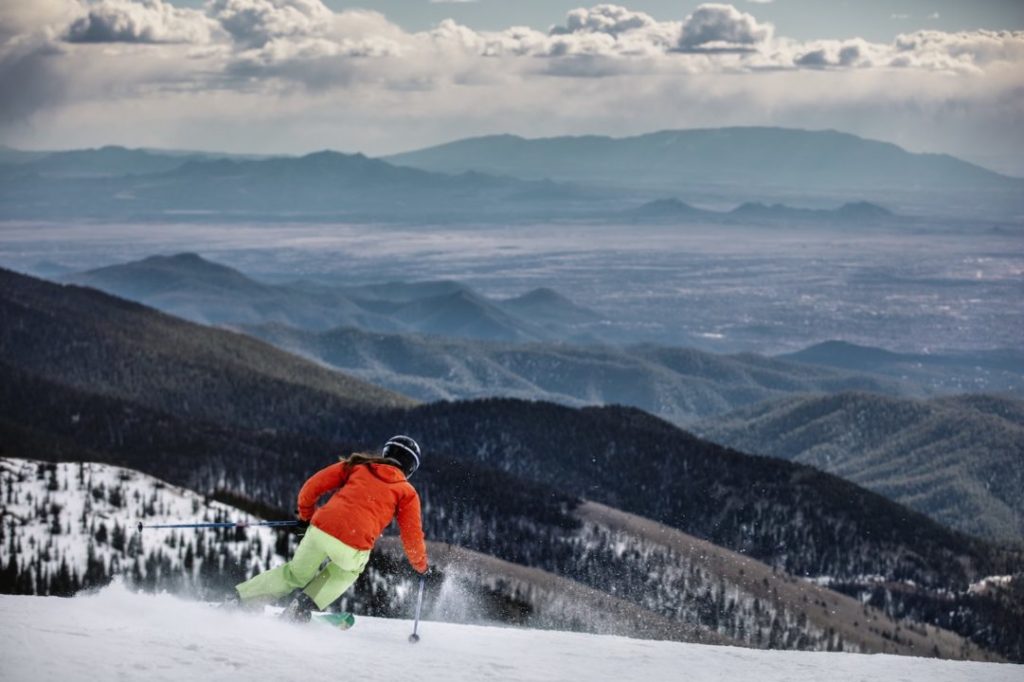 You can rent skiing and snowboarding for your visit and even have one of the staff take you on a guided tour down the mountains. And when you're done skiing in Santa Fe, just 90 minutes up the road is Taos mountain offering world-class runs and beautiful powder under New Mexico's enchanting blue skies. It's easy to stay in Santa Fe and enjoy all it has to offer and still spend the day skiing in Taos.
Golfing
Santa Fe is a golfer's paradise with well-groomed courses featuring stunning mountain views. Golf year round and in winter, ski one day and golf the next.
Marty Sanchez
Santa Fe's public municipal golf course is open to golfers of all ages and offers panoramic views of the surrounding mountain ranges. Apart from the scenic vistas, there are plenty of amenities provided, along with an 18-hole and 28-hole course.
Towa Golf Course
Cradled amidst the Pojoaque Valley lush greenery in New Mexico, this unique golf resort offers three different courses consisting of nine holes. The courses are uniquely created to exhibit the different elevation levels, seasonal changes, and the beautiful backdrop to distract the golfer. The club also offers classes for the physically-challenged.
Tennis
Tennis is also a popular sport in the city, and if you're looking for a place to get playing, here are some of your choices:
The Santa Fe Tennis and Swim Club
Located in the heart of Santa Fe's Eastside with mountain views, this tennis club is one of the best in the city and offers five outdoor tennis courts and an indoor court where you can play throughout the year. The club also provides junior and adults programs and also hosts competitions annually. In season enjoy the outdoor pool.
Rosemarie Shellaberger Tennis
You can find this hidden gem with both indoor and outdoor courts in the heart of the city . The club covers 55,000 square feet with six indoor tennis courts and one outdoor stadium court for competitions.
El Gancho Fitness Swim Club
Despite being known for being the best swim club in the city, El Gancho at the old Las Vegas Highway, offers seven outdoor tennis courts, two indoor tennis courts that are climate controlled, two racquetball courts, and a plethora of other amenities.
Herb Martinez Park
A popular spot for locals to picnic and walk their dogs, the Herb Martinez Park also offers an excellent tennis court where you can play with your friends, family and kick back in the dewy grass.
Make the best of your time in Santa Fe with the many fun activities, delectable food, and picturesque views that you will never forget.
Have Questions?
Contact us at 505-490-8265
Summary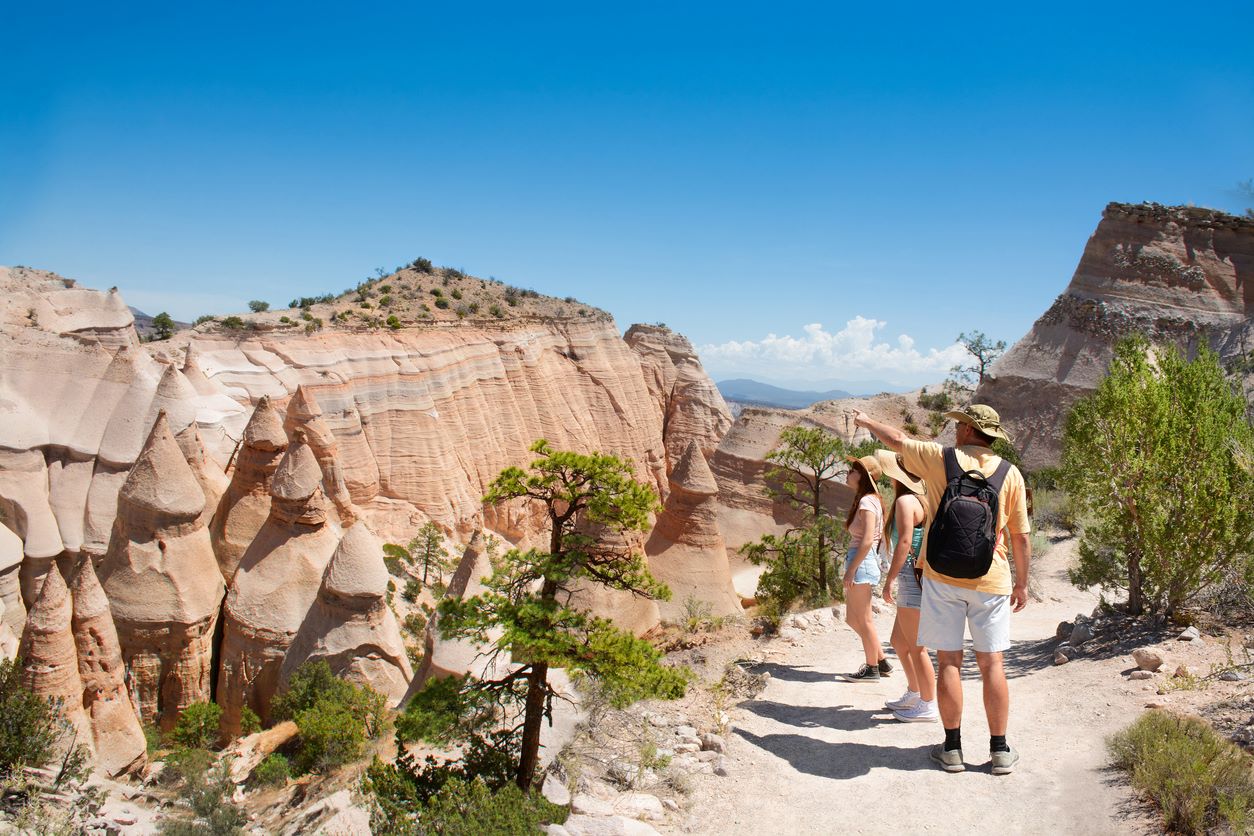 Article Name
Description
Located in the foothills of the enchanting Sangre de Cristo and Jemez Mountain range Santa Fe offers a variety of year-round and seasonal outdoor recreational activities including hiking, skiing, golf and tennis.
Author