Santa Fe's most exclusive master-planned community, Las Campanas, sits on a high mesa northwest of the city, but is still an easy commute into downtown Santa Fe and the historic Plaza. Homes typically site on one-plus acre sites. The Club at Las Campanas features world-class golfing, tennis, dining and equestrian facilities.
Homes for Sale in Las Campanas NM
Climate
At 7,200 feet above sea level, Santa Fe enjoys all four seasons with summers that feel like you could be in the South of France, crisp falls and the magic of snow in the winter. And all under it's famous bright blue skies.
The city receives an average of 26 inches of snow each year, making it a popular ski destination. With an average of 300-plus sunny days a year, Santa Fe's climate is one of the many reasons people from around the world flock to the city.
Things to Do in Las Campanas
In addition to the recreational options available at the Club at Las Campanas, you can easily be in town within 15 minutes or visiting the Shidoni Gallery in Tesuque or dining at Tesuque Village market. The popular Arroyo Vino restaurant and wine store is at Las Campanas' door-step.
And with its proximity to downtown and the historic Plaza, within minutes you can be enjoying some of the city's legendary restaurants, museums and shopping. Get your bespoke cowboy boots at Luchese or the perfect sheepskin winter jacket at Overland. Then head over to The Shed for some green chile chicken enchiladas and a Silver Coin margarita.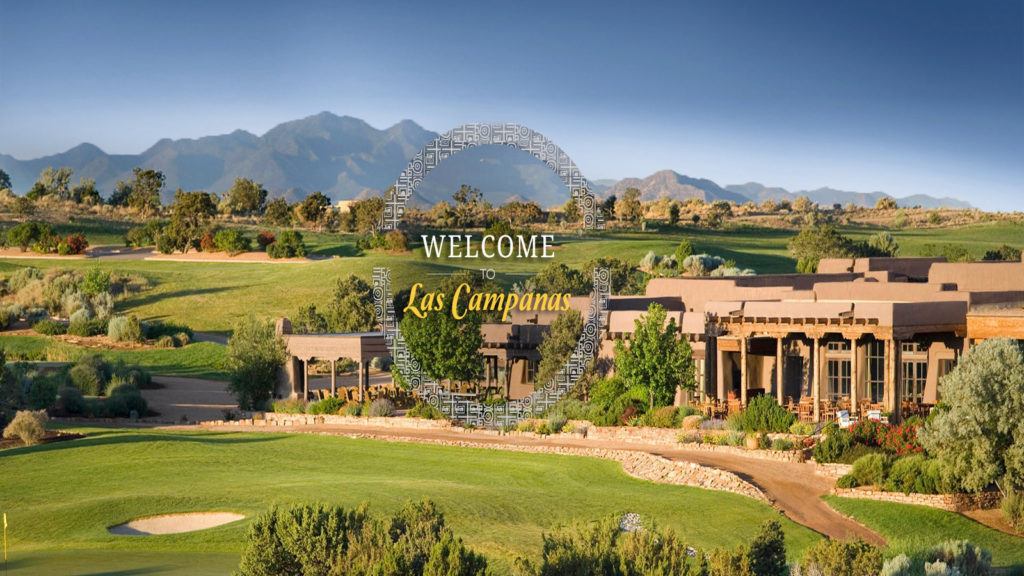 If you're looking to dive into the rich history of Santa Fe, head to the New Mexico History Museum chronicling the history of Santa Fe and New Mexico.
For those with an adventurous side, the community is the ideal place for hiking and biking, with its many trails at the base of the mountains. Snowboarding and skiing are a couple of other activities that arise when snow glazes over the mountains offering tranquility that soothes the soul.
Have Questions?
Contact us at 505-490-8265