Santa Fe's Northwest area is home to everything from estates to close-in condominium communities. The Old Taos Highway and Bishops Lodge Road are the spines of Northwest which which also includes the enchanting village of Tesuque. Like its North Hills neighbor, Northwest offers stunning views of the Sangre de Cristo mountains to the east and Jemez to the west. Take your pick of beautiful sunrise or sunset views – or, if you're really lucky, both. Communities include the Bishop's Lodge Hills & Villas, Monte Sereno, Aldea and La Tierra.
Homes for Sale
Climate
At 7,200 feet above sea level, Santa Fe enjoys all four seasons with summers that feel like you could be in the South of France, crisp falls and the magic of snow in the winter. And all under it's famous bright blue skies.
The city receives an average of 26 inches of snow each year, making it a popular ski destination. With an average of 300-plus sunny days a year, Santa Fe's climate is one of the many reasons people from around the world flock to the city.
Things to Do in Santa Fe Northwest
While its just a short drive to the Santa Fe Plaza, the Northwest area has many of it's own attractions including the charming village of Tesuque which is home to the well-known Shidoni outdoor sculpture garden and glass works and the delightfully fun-and-funky Tesuque Village Market. There are also wonderful hiking trails including the La Tierra Trails.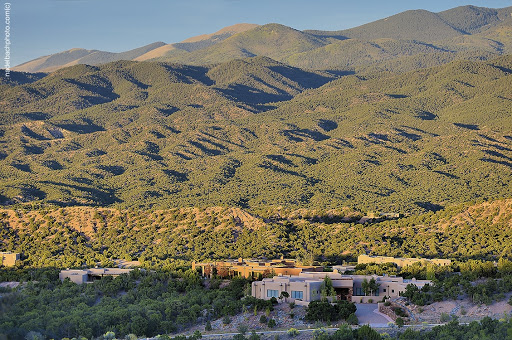 Have Questions?
Contact us at 505-490-8265