A master-planned community just a short drive south of Santa Fe, Eldorado offers homeowners acreage, beautiful mountain views, walking and equestrian trails. Homes dot the wild New Mexico landscape, but there's also a convenient shopping center with a grocery store, shops and restaurants. The community also has a gym, tennis courts and an indoor pool.
Homes for Sale in Eldorado Santa Fe NM
Climate
At 7,200 feet above sea level, Santa Fe enjoys all four seasons with summers that feel like you could be in the South of France, crisp falls and the magic of snow in the winter. And all under it's famous bright blue skies.
The city receives an average of 26 inches of snow each year, making it a popular ski destination. With an average of 300-plus sunny days a year, Santa Fe's temperatures are one of the many reasons people from around the world flock to the city.
Things to Do
Don't let its size fool you; there's much to do in Eldorado. The seemingly endless miles of paved and dirt trails appeal to walkers, bikers, and runners. The Eldorado Community Center is equipped with tennis and basketball courts, soccer fields, a community pool for families, lane swimming, a dog park, and a playground.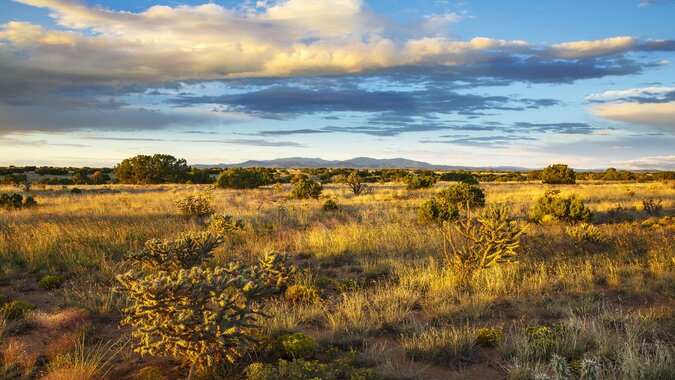 The Eldorado rail-trail runs south to the Galisteo Basin trails, which is considered one of the best places for hiking, trekking, or mountain biking. With miles of open space and a well-maintained horse stable, Eldorado also provides a unique chance at horseback riding.
Eldorado gives one a chance to pause and take a breath while surrounded by the beauty nature. The landscape makes you want to slow down.
Nearby restaurants include Arable, Cafe Fina and Harry's Roadhouse.
Have Questions?
Contact us at 505-490-8265