There's an invigorating chill in the air and our trees are beginning to turn into vibrant reds, golds, and oranges – it's officially autumn in The City Different. Soon we'll be smelling the enticing scent of pinon fires; and we've been enjoying the wonderful aroma of Hatch chiles all through September.
We're so lucky to have four distinct seasons here in Northern New Mexico and each of them has its own delights. While many in-person events this fall have been deferred until next year there's still plenty to do here in Santa Fe: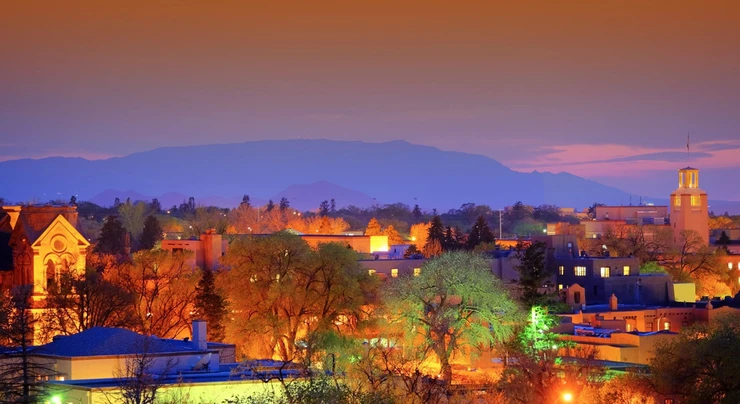 Visit Canyon Road
Visit legendary Canyon Road and check out world-class art, jewelry, pottery and more. Not to mention enjoying lunch at El Farol, The Santa Fe Tea House and The Compound.
Check Out A Museum
Santa Fe museums are opening back up at limited capacity so check out The Georgia O'Keefe Museum, the New Mexico Museum of Art, and the IAIA Museum of Contemporary Native Arts. For a full list and visiting hours go to Santafe.org.
Treat Yourself
Travel to Japan without leaving Santa Fe with a trip to the world-famous Ten Thousand Waves for a delightful soak in your own private hot tub or massage followed by lunch or dinner at Izunami. Ten Thousand Waves has a rigorous Covid-management policy as do all other Santa Fe institutions to make your visit safe and sound.
Traditional Green Chili Stew
With fall in full swing it's also time to make a fresh pot of Green Chile Stew. Click here for an amazing recipe from the popular Santa Fe School of Cooking.
It'll make you want to hop in the car and get here as soon as possible.